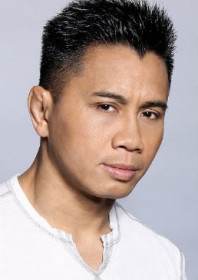 Date of birth: 25 May, 1972 (Ho Chi Minh City, Vietnam)
Full name: Anh Cung Le
Style: Sanda, kickboxing, taekwondo, Sambo, Vovinam, MMA, wrestling.
Occupation: MMA fighter, actor.
Biography: Cung Le was born in Saigon, South Vietnam (now Ho Chi Minh City). Three days before the Fall of Saigon in 1975, his mother managed to escape with the family via helicopter. After spending a few months in a refugee camp in the Philippines, the Le family were sent to San Jose, California.
As a reaction to being bullied, Le became involved in the martial arts. His mother enrolled him in taekwondo at the age of 10. He …
Read More